sduk board
Adele Thomas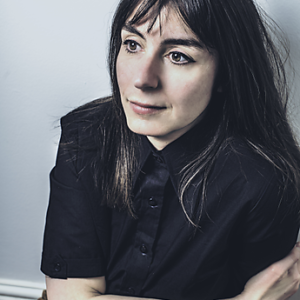 Adele Thomas
I have found myself increasingly angry at the lack of visual working class representation in theatre and I want to do something about it. I was made in the industrial heart of Wales, and I know how demoralizing it is to not see yourself represented in supposedly culturally elite quarters. I want to do more to champion and support a wider spread of British directorial voices. I love theatre, but it has to change. Now. Theatre includes: COSI FAN TUTTI (Opera NI), THE WEIR (ETT), MACBETH (TOBACCO FACTORY) THE ORESEIA, THE KNIGHT OF THE BURNING PESTLE and THOMAS TALLIS, (Shakespeare's Globe); THE GOLDEN HOURS: (Royal Court); THE BLOODY BALLAD (Gagglebabble and Tour); THE PASSION and THE PASSION: ONE YEAR ON (as Project Associate for National Theatre Wales); UNDER MILK WOOD (Royal & Derngate). Associate Director for Connections 2015 and 2016 (National Theatre). ITV Theatre Director Scheme recipient 2008.
Ailin Conant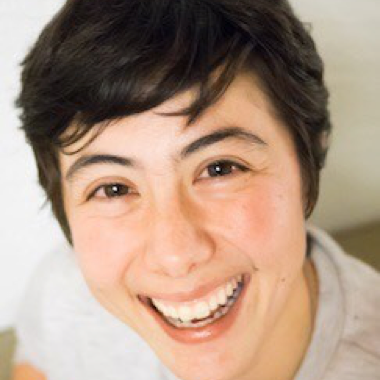 Ailin Conant
I am a Japanese-American director based in the UK since 2004. I work as a freelance director and run a touring company, Theatre Temoin; I will advocate for directors working as associates within large arts organisations, artistic directors and leaders of small- and medium- scale organisations, and those who are juggling the two. I am a proud member of Artistic Directors of the Future – an organisation working to increase BAME leadership at artistic director level, and I am passionate about diversifying leadership in the theatre sector in a sustained and lasting way. It is an honour to represent you on the board.
Amy Leach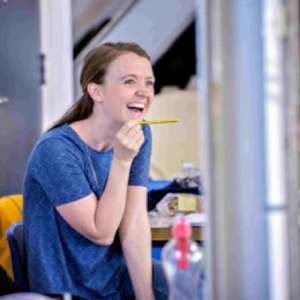 Amy Leach
Amy grew up in Lancashire, watching theatre and partaking in Youth Theatre at a variety of theatres across the North West. Now Associate Director of West Yorkshire Playhouse after 15 years working as a freelance Director and Facilitator, Amy has enjoyed a wide and varied theatre career. From running her own Fringe theatre company, En Masse, which made and toured new work for young audiences nationally until 2011, directing productions at regional theatres across the UK, delivering projects in a variety of community, education and creative engagement settings, and now working as part of the senior management team of one of the country's largest producing theatres and overseeing their Artist Development programme, Amy would brings to SDUK a deep understanding of developing a theatre career in the regions as well as a personal understanding of the challenges facing directors who are parents.
Andy Arnold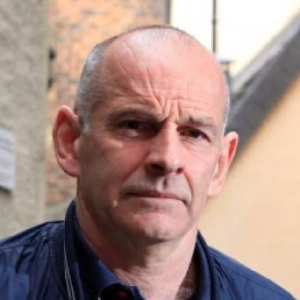 Andy Arnold
Andy Arnold is Artistic Director of Tron Theatre, Glasgow and has spent most of his working life in Scotland. He spent eighteen years as the founder and Artistic Director of The Arches under Glasgow Central Station - which he transformed from derelict railway arches into an international arts centre – and produced various site specific and promenade works there as well as Scottish premieres of works by such writers as Beckett, Pinter, and Tennessee Williams. Productions directed at the Tron have included James Joyce's Ulysses, Shall Roger Casement Hang? John Byrne's adaptation of Three Sisters, Ghosts adapted by Megan Barker, and Scottish premieres of The Lying Kind, Cock, and Valhalla. He has particularly focused on producing work by young and emerging theatre artists in the West of Scotland. Supporting the work of young theatre makers as well as staging theatre in found spaces would be something he brings to the Board.
Audrey Sheffield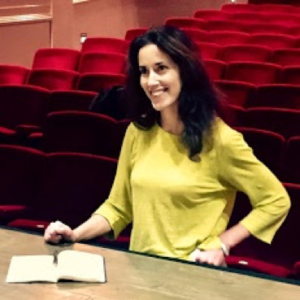 Audrey Sheffield
I'm a freelance theatre director, and for the past 7 years have enjoyed juggling consistent Associate/Assistant Directing work alongside my own directing projects. I'm a mum of 3 – so very familiar with that juggle too, and all related issues of working in theatre and having a family. My recent directing includes new plays and projects at the Tricycle, Arcola, Finborough, NT Studio, Park Theatre and Theatre503. Associate/Assistant Directing has included productions at the Old Vic, National Theatre, RSC, Hampstead and in the West End. Fascinated with all things writing and dramaturgy, I am passionate about honest, new work, people and inclusivity. Part of the readers' panel at the National Theatre, I also work as Co-facilitator for their NT New Views playwriting programme for young people. I've been one of the National Theatre Connections Directors, as well as Lead Facilitator on varied projects for the National Theatre, Old Vic, Almeida, RSC and Tricycle. I bring to the board my insight as a female director with a family, as well as my experience of collaborations with emerging and established playwrights, a commitment to theatre-making with young people and the community, and a strong voice for those working as Assistant/Associate Directors in subsidised and commercial theatre.
Derek Bond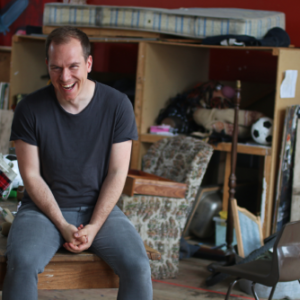 Derek Bond
After starting in fringe theatres, I have directed at theatres across the country, on commercial and subsidised shows. I know what it's like to work at The White Bear, the Royal Exchange, on tour and at the National; what it's like to work as a director and an assistant. I wrote a thing in the Guardian a while back about directors and day jobs. I am writing this biog at my current day job, while three different shows I've directed are performing in Guildford, Chester and Edinburgh. I am a Dad. I am committed to the idea of directors working together to improve pay, conditions and access for all. As a board member, I bring my experience of working at different theatres around the country, as well as fundraising and digital experience gained from jobs outside theatre, combined with a passion to make directing a better job for everyone.
Elayce Ismail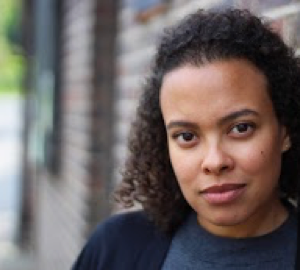 Elayce Ismail
I am a freelance theatre director and RTYDS Associate Director at Northern Stage. I was Resident Director at the NT Studio in 2014/15, having won the JP Morgan Award for Emerging Directors. My focus is on new writing and devised theatre, and I've directed work for the NT, Deutsches Theater, Young Vic, Gate, Royal Court, Royal Opera House, Soho, HighTide, Talawa, Yard and Almeida. Prior to directing, I produced for companies including Complicite; founded and ran Offstage Theatre; and performed internationally with companies including Complicite/ENO, Oily Cart and RSC. The knowledge I gained as a producer and performer are a valuable asset to the SDUK board, as is my experience of working with a range of touring and building-based companies. I love to be an advocate for early career directors and to use my understanding of the challenges and opportunities facing directors today to build a more sustainable industry.
Greg Eldridge
Jeremy Herrin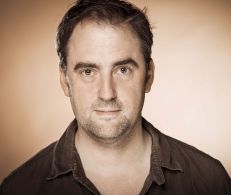 Jeremy Herrin
I am Artistic Director of Headlong. I believe in maintaining SDUK as a strong organisation that can fight for directors' rights and conditions; and crucially to ensure the widest possible access to our profession.
Jonathan Butterell
Jonathan Humphreys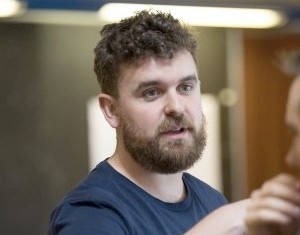 Jonathan Humphreys
Jonathan Humphreys trained at Drama Centre London before working as an assistant director at the National Theatre and RSC. He was awarded the Regional Young Theatre Director bursary in 2010 to Sheffield Theatres where his work has received widespread critical acclaim and his production of Beckett's Happy Days won a TMA award. Other recent productions includes: The Mighty Walzer (Manchester Royal Exchange); Romeo and Juliet, Boeing Boeing, The Village Bike (Sheffield Theatres); The Hotel Plays (Defibrillator); Krapp's Last Tape, Spoonface Steinberg (Hull Truck); Mojo Mickybo (Trafalgar Studios); Moscow Live (Hightide). His first short film, The Send Off, was commissioned by BBC and has played at festivals internationally. From 2017, Jonathan will be Associate Connections Director for the National Theatre. He works part time as Artistic Director of Attic Theatre Company creating new theatre for audiences in south west London.
Kate Saxon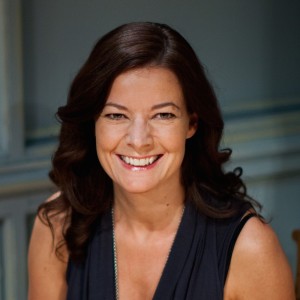 Kate Saxon
Kate is Chair of Stage Directors UK.
Trained as an actor, Kate moved into directing opera and theatre and now works across the disciplines of theatre, television, video games (garnering several BAFTA wins), VR and film. Kate has directed many theatre productions and is currently working with Olivier Award winner, Jess Swale, developing her new play The Mission. In 2018, Kate directed Phil Daniels in the title roles of Jekyll and Hyde, which toured for the Rose Theatre & Touring Consortium. As Associate Artist of Shared Experience Theatre, she directed their most recent production: As You Like It.
In TV and film: Kate directed 2 episodes of Call The Midwife's current series and was Voice Director on Paramount's Animated Feature Film, Capture The Flag (Goya Award for Best Animated Film 2016). In 2017-18, Kate was selected as one of 15 UK female screen directors for BAFTA Elevate and additionally for the Directors UK High End TV Drama Scheme, through which she worked on Silent Witness.
Kate is also a Performance and Cinematic Director for Video Games, directing performance capture shoots for large budget games such 2016 BAFTA winner Everybody's Gone To The Rapture; 2015 BAFTA winner Alien: Isolation, twice BAFTA nominated Mafia III, and Witcher 3, the most nominated game in the Game Awards 2015.
Lisa Spirling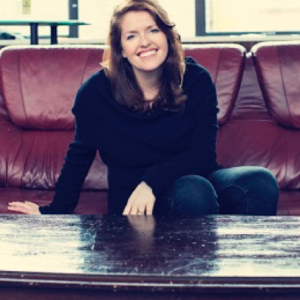 Lisa Spirling
I am a director who has worked in theatre for 15 years; this has been as an assistant, associate, freelance director nationally and internationally, having my own theatre company, running the JMK Trust's regional director programme across the UK and am currently the Artistic Director / Chief Executive of the London based new writing venue Theatre503. With these adventures comes a very real, compassionate and in depth understanding of the high points and challenges in pursuing a career in directing, a knowledge of the industry and a desire to champion and enable all those that wish to spend their days using theatre as a force for good. Having been a member of SDUK from the start I am deeply passionate about all that it does in terms of advocacy, expertise, lobbying and holding to account the industry we are a vital part of. I am ready, willing and able to contribute to its impact and keen to listen to how SDUK could do more.
Lotte Wakeham
Lotte Wakeham
I'm the Artistic Director of the Octagon Theatre, Bolton, as of February 2019. Prior to this I was a freelance director with 10 years' experience in the industry, mainly in the commercial sector. I direct plays and musicals, and have extensive experience in the field of new musicals. I'm particularly interested in advising SDUK on how to help the industry to acknowledge the crucial role directors play in developing new shows, such as providing dramaturgical support to writers/composers and leading workshops. I also have experience of working in regional theatre, particularly in the North East, where I was previously the Associate Artistic Director of the Stephen Joseph Theatre. I'm keen to champion sustainable, long-lasting careers for directors. My recent directing credits include Di and Viv and Rose (Stephen Joseph/New Vic), A Midsummer Night's Dream (Guildford Shakespeare Co), Wonderland (UK tour) and The Hound of the Baskervilles (English Theatre Frankfurt), and I'm Associate Director of Matilda for the RSC.
Lyndsey Turner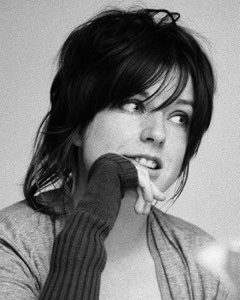 Lyndsey Turner
Theatre includes: The Treatment, Chimerica (Almeida); Faith Healer; Fathers and Sons; Philadelphia, Here I Come! (Donmar Warehouse); Tipping the Velvet (Lyric Hammersmith); Hamlet (Barbican); Posh; Contractions (Royal Court); Light Shining in Buckinghamshire (National Theatre). Lyndsey is an Associate Director at the National Theatre. I would love to see the Board find more ways of supporting female directors through their careers.
Martin Berry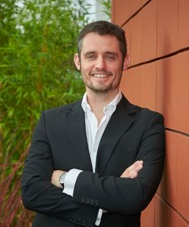 Martin Berry
After two wonderful years on the SDUK Board, I'm delighted to continue working with and for our members. We have scored some impressive victories, and there is still so much more to do. I'm particularly interested in further developing our pastoral care and support for directors – making SDUK the place to turn for advice and help. Our incredible collective experience and knowledge is a unique resource that can make a real difference in a huge variety of contexts. Also, as a regional representative, I am very keen to continue as a voice on the board for recognition, skills and opportunities outside of the capital. I'm thrilled to serve another term with SDUK – an organisation making a real difference in the brilliant and bonkers world of theatre-making.
Paul Miller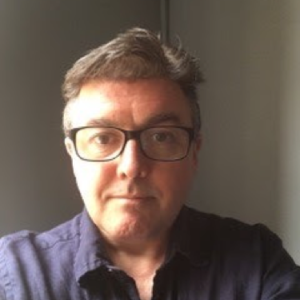 Paul Miller
I have been a theatre director for 30 years and have had a range of differing experiences that I could bring to the Board of SDUK. As a freelancer, I have directed on the fringe, on tour, in regional theatre, in the West End and at the NT. At the NT I was director in residence at the Studio over many years and Head of Studio in 2003/4. From 2010 to 2014 I was an Associate Director at Sheffield Theatres, and since 2014 have been Artistic Director of the Orange Tree. At the OT we have initiated a vocational MA in Theatre Directing, continuing my interest in director training and development. As a small producing theatre without regular subsidy, we have sought to maintain and indeed increase fee levels to creatives where possible.
Paulette Randall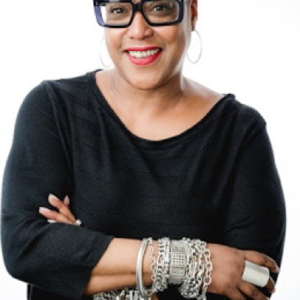 Paulette Randall
Paulette Randall was born in south London to Jamaican parents. When she was 11 she started helping out in a shop on Saturdays and she has said: "It was working in Brixton market that was my real first understanding of theatre, just the characters you met and stories you heard." She subsequently went to drama school at the age of 18. After graduating, she and two fellow students set up their own company, called Theatre of Black Women in response to the lack of roles for black actors at the time She was Associate Director of the 2012 Summer Olympics opening ceremony, working alongside Danny Boyle. She has directed August Wilson's plays is a former artistic director of black theatre company, Talawa; her TV credits include Desmond's (C4) and The Real McCoy (BBC2). Paulette was the first female black director to bring a production to the West End with Fences in 2013 Paulette was awarded an MBE in 2015 for services to drama and an honorary degree from Brunel University in the same year.
Phelim McDermott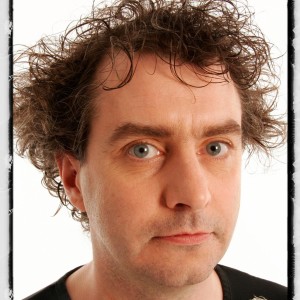 Phelim McDermott
Phelim is one of the Artistic Directors And co-founders of Improbable: Credits for which include: 70 Hill Lane (Obie Award) Lifegame, Animo, Cinderella, Coma, Spirit, Sticky, The Hanging Man, Theatre of Blood (with The National Theatre), Panic, The Still, Beauty and the Beast (co-production with ONEOFUS at Young Vic and Adelaide Fest.) The Eldership Project, The Tempest, Opening Skinner's Box, (Northern Stage). Opera: Satyagraha (with English National Opera and the Metropolitan Opera, New York), The Perfect American (Teatro Real, Madrid, Cosi Fan Tutte, The Enchanted Island (Metropolitan Opera) Akhnaten (ENO & Metropolitan Opera), Little Match GirlHelmut Lachenmann Spoleto Fest, and `Opening Skinner's box. Bambino an opera for babies Scottish Opera, he is currently directing Aida for the ENO Other theatre credits: Cupboard Man, Gaudete, The Vinegar Works, The Glass Hill and The Sweet Shop Owner, Alex (The Arts Theatre), The Ghost Downstairs (Leicester Haymarket), Dr Faustus, Improbable Tales, Get Off My Foot!(Nottingham Playhouse) The Servant of Two Masters, The Hunchback of Notre Dame, The Government Inspector (West Yorkshire Playhouse). The Addams Family (Broadway), A Christmas Carol with Jim Broadbent West End. Phelim received a TMA Award for Best Touring Production for A Midsummer Night's Dream, performed with the English Shakespeare Company. He was awarded an Olivier Award for Best Entertainment, & a TMA Best Director Award for Shockheaded Peter in collaboration with The Tiger Lilies. In 2003 he was awarded a NESTA fellowship to research new ways of rehearsing and creating theatre using improvisation and "world work" conflict facilitation techniques. He was made an Honorary Doctor of Middlesex University 2007. He is a co-founder of the International Institute of Improvisation.
Rebecca Atkinson Lord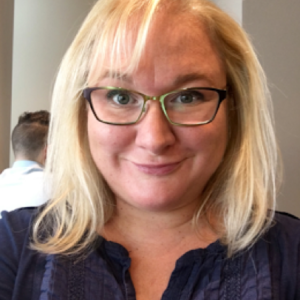 Rebecca Atkinson Lord
Rebecca is an award winning theatre maker who directs, writes and produces theatre and performance. From 2010 - 2015 Rebecca was Director of Theatre at Ovalhouse. She is Founding Artistic Director and Chief Executive of Arch 468, Chair of the Board for Dante or Die and writes regularly for the Guardian, The Stage and Exeunt. Her recent production of Cuddles by Joseph Wilde was named one of the 10 best shows of the year by both the New York Times and New York Post. Rebecca has extensive experience of making work in the independent sector, of running a small/mid scale venue and curating an artistic programme. Her work in artist development whilst at Ovalhouse is recognised as sector leading and she is a key voice in the dialogue around Arts Policy and Funding. Other key areas of interest and expertise include Contemporary Performance.
Ruth Mariner
Saima Duhare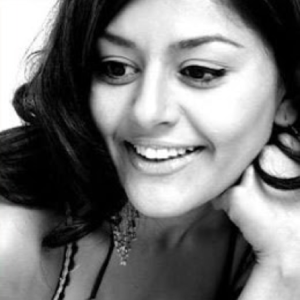 Saima Duhare
I am interested in actively engaging with BAME organisations and individuals as well as those that are able to change things in encouraging more inclusion for diverse backgrounds. I've been working within theatre since 2009 have the highest regard for the art as well as being passionate to be part of improving lives and chances for all directors/creatives irrelevant of background, ethnicity and cultural differences.
Sarah Argent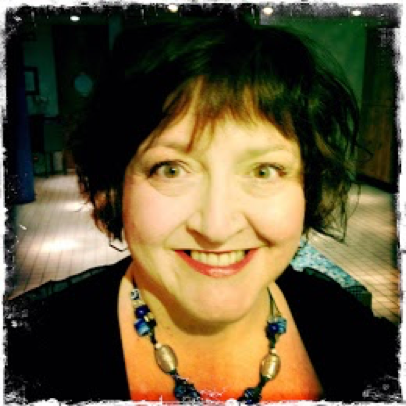 Sarah Argent
I am a Cardiff-based freelance director working across UK, Ireland, and internationally specialising in devised theatre for the very young. An Associate Artist of Unicorn and Polka Theatres & Theatr Iolo for whom I regularly make work, I have also created productions for companies large & small including National Theatre, Welsh National Opera, Theatr Clwyd, Sherman Cymru, Theatre Hullabaloo and M6 Theatre. Before turning to directing in 2001, I worked as Administrator of a new writing company, Director of both SNAYT (Scottish National Association Youth Theatre) & ASSITEJ GB (International Association of Theatre for Children & Young People), and a consultant in theatre/arts education. I therefore have experience of financial management, fundraising/development, business planning, and lobbying which I hope will be of use to the SDUK board. I joined SDUK at the earliest opportunity and relish the opportunity to play a more active role in this vital & exciting organisation.
Zoe Waterman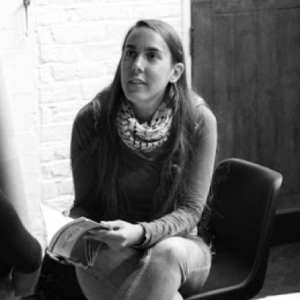 Zoe Waterman
I trained at Birkbeck and have worked professionally as a director for ten years, predominantly in regional theatre, including: The Kitchen Sink (The New Vic, Stoke-on-Trent); The Rubenstein Kiss, Amy's View and After Miss Julie (Nottingham Playhouse); Remarkable Invisible, The Vertical Hour, Enlightenment and Shining City (Theatre by the Lake, Keswick); The Bogus Woman (Theatre by the Lake and UK tour); Swan Song: An Evening of Music and Song (The Swan, RSC); nine pantomimes and numerous shows at drama schools. Directors have lacked a nurturing and supportive meeting place within the industry and need more opportunities to work together and develop our skills - via networking, peer support and mentoring - I'd love to explore how we can further support this. I've been inspired and motivated by how SDUK has brought directors together and believe I can help develop that further. I'm passionate about equality within the industry and am an experienced political campaigner and strong strategic thinker.
what does the board do?
The board is made up of SDUK members, and is responsible for SDUK's records, accounts and performance. While SDUK employs staff to manage the organisation, the Board are ultimately legally and financially accountable for the company. Don't worry - they're also insured!
https://www.gov.uk/running-a-limited-company/directors-responsibilities
Alongside the legal necessities, the Board help to shape SDUK's strategy and activity, support the paid staff, and have a key role as advocates for the work we do, and for our members.
Directors are expected to be active and engaged in between meetings. Staff generally communicate with the Board via an email group, occasionally by phone, and in person at meetings and events. Difficult member issues and concerns may be escalated to the Board on occasion, and Directors may be asked to Chair working parties, or to lead on an area of research or interest to the company. Directors are encouraged to plan and host regional activities in collaboration with the Membership Engagement Officer.